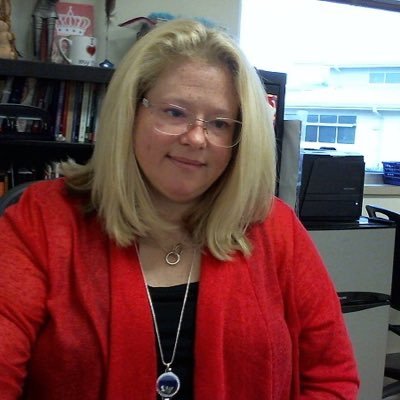 Monica Wommack
041 - Lake Travis Middle School
MS Instructional Support/Literacy Teacher
wommackm@ltisdschools.org

I have been a Language Arts, Reading Enrichment, and Dyslexia Specialist at LTMS for 14 years. I have a BA from Southwestern University with an English major and Music minor, an MA from Texas State in English with a specialty in American Literature, and I did my Dyslexia Specialty training at Neuhaus Education in Houston, TX. In previous years, I have served on the Board of the Austin Area Branch of the International Dyslexia Association in the positions of President and Treasurer.
My own love affair with reading inspired my desire to instill a passion for literacy in our students. As such, I have found that technology can provide tools that help our struggling readers and writers. Because of this, I also continue my own learning of changing technology in Education and finding ways to aid teachers and students to better access educational endeavors.
I am a Level 1 Google Certified Educator and have presented at a number of technology conferences. I am a Heart of Texas and Central Texas Writing Project Consultant and have presented at a Central Texas Writing Summer Institute.